Emma Cason-Pratt is an experienced
Senior Art Director
in New York City with a demonstrated history of working in creative marketing for both start-ups and large corporations. Her combined interest in photo+video art direction and visual design result in successfully leading a project from concept to final product. Strong mentoring and management skills, and an all-hands-on-deck team player.
Clients:
Peter Thomas Roth, Bloomingdale's, Henri Bendel, Justworks, Qapital, Chief Marketing Partners, The Miami Herald, BORO Magazine


Other than pixel pushing...
Reading The New Yorker
Cartoons
🎩
Lectures
on the mysteries of the universe 🚀
Going on bike rides 🚲
And, of course,
card making
📬
Say Hello
💬
Naturally Serious Skin Care
As Associate Creative Director, I led global creative strategy to launch Naturally Serious, a cleanly-made, ethically developed skin care line targeted at eco-conscious millennials, by bringing all campaigns and brand collateral to life with strong storytelling across digital channels and retail spaces.
Responsibilties included design of all product packaging, in-store visual merchanising, education and event materials, photo and video shoot art direction, and social media content.
Creative Direction: Emma Cason-Pratt
Photo/Videographer: Julia Comita
Editing: Lana Yein Lim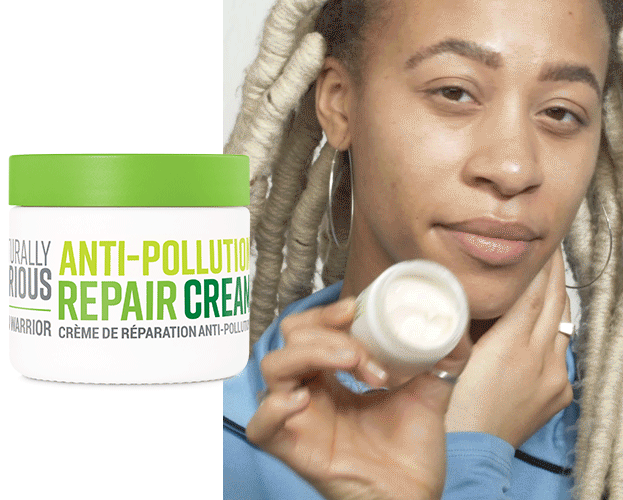 Brand Guide
Wesbite Launch Design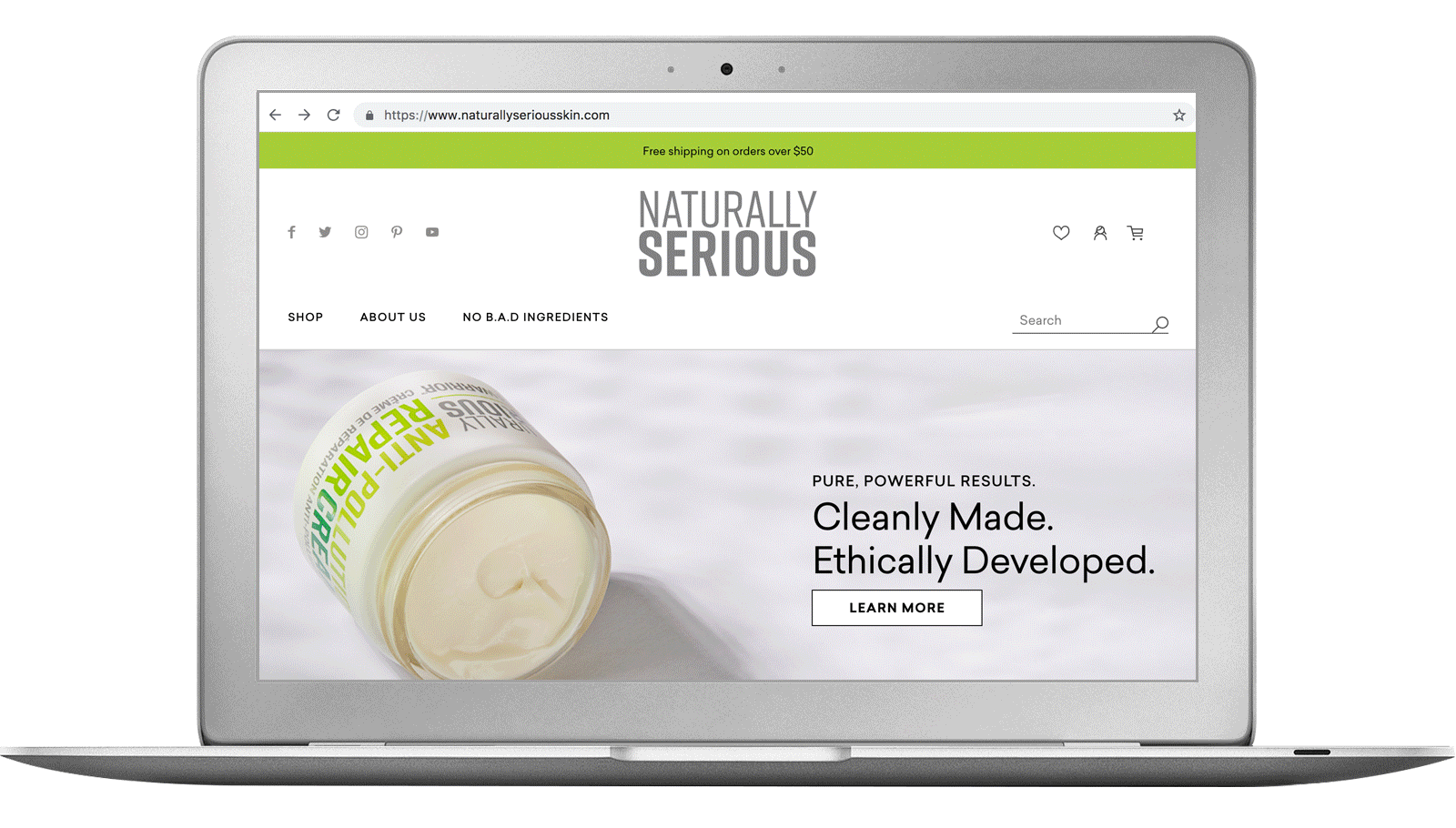 Marketing Swag + Sephora In-Store Experience:
---
Still Life Art Direction for Bloomingdale's
Responsible for: photoshoot concept & art direction on set, selection of photographer & prop stylist, managment of post-production retouching, final layout and typography design
Go with the Grain Editorial
Creative Direction: Prim Chuensumran • Art Direction: Emma Cason-Pratt
Photographer: Travis Rathbone • Prop Stylist: Ariana Salvato
Inspired by one of my favorite American sculptors,
Louise Nevelson
, and the wood block heel trend of Spring 2016, this shoe editorial was such a fun project – it's not often when you can let your inner child loose to play with LOTS of blocks all day.
---
Sunset + Spring Accessories Campaign
Art Direction, Styling + Design: Emma Cason-Pratt • Photographer: John Fei
Sunset + Spring Accessories (part private label, part curated boutique collection at Bloomingdale's) targeted at millennials.
---
100% Exclusive Campaign
Art Direction + Design: Emma Cason-Pratt
Photographer: Travis Rathbone • Prop Stylist: Betim Balaman • Painter: Ken Tate
Art directed the accessories photography featured in the 100% Exclusive campaign for Spring 2016. The concept was to use art terms in collaboration with American artist
Ken Tate
to highlight designer collaborations unique to Bloomingdale's.
---
Live Large Editorial
Creative Direction: Rachel Spaeth • Art Direction + Design: Emma Cason-Pratt
Photographer: Joel Stans • Miniatures artist: Phillip Nuveen
One of my all-time favorite shoots, this story features the work of miniatures artist
Phillip Nuveen
. From an assortment of merchandise, I researched each brand and created moodboards for environmental prop ideas that Phillip used to bring each piece to life. Still obsessed with those Barbie-sized heels.
---
Bloomingdale's "The Greatest" Holiday Gift Guide
Responsible for: Typographic Design and Layout, Holiday 2017 campaign.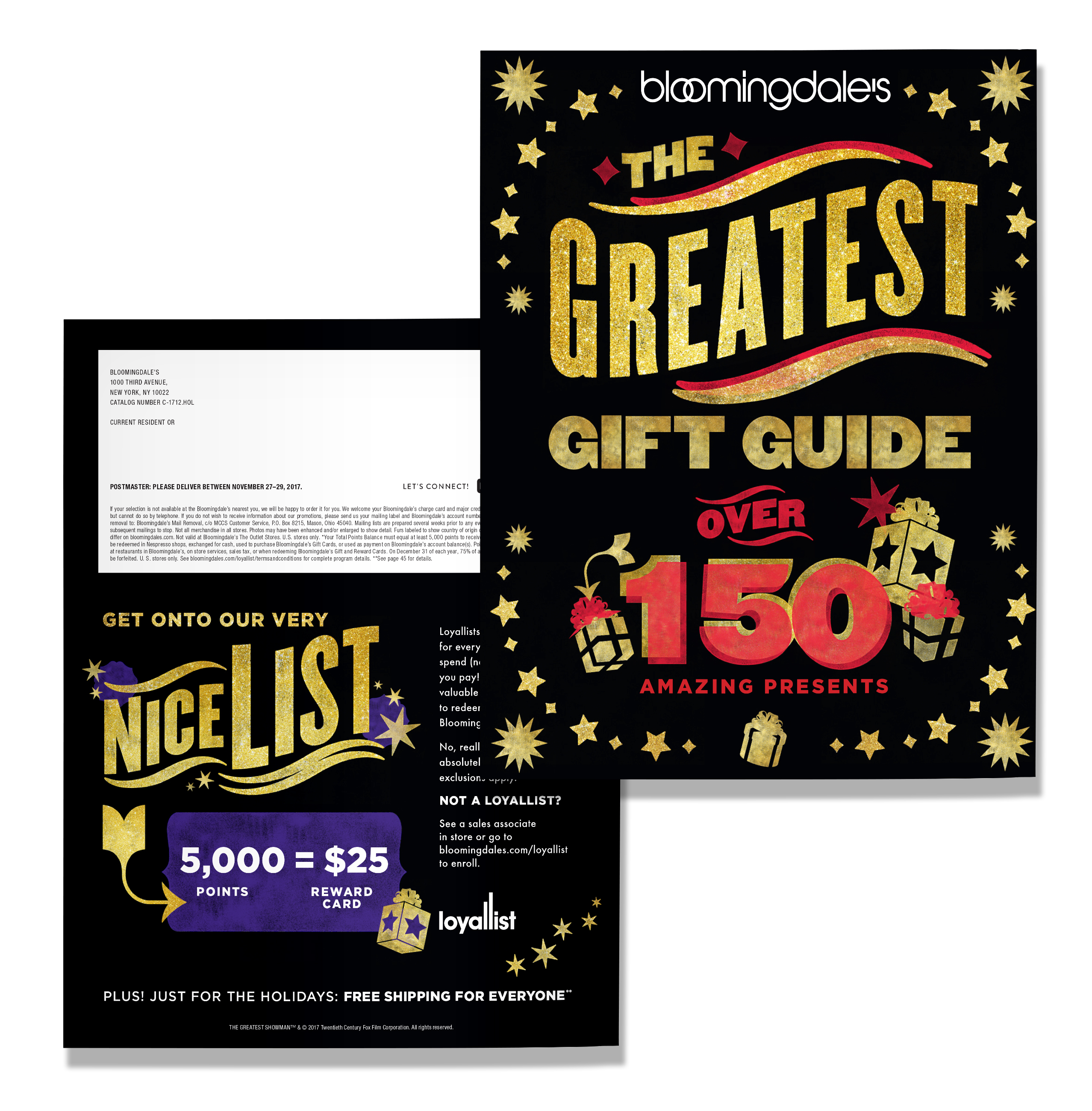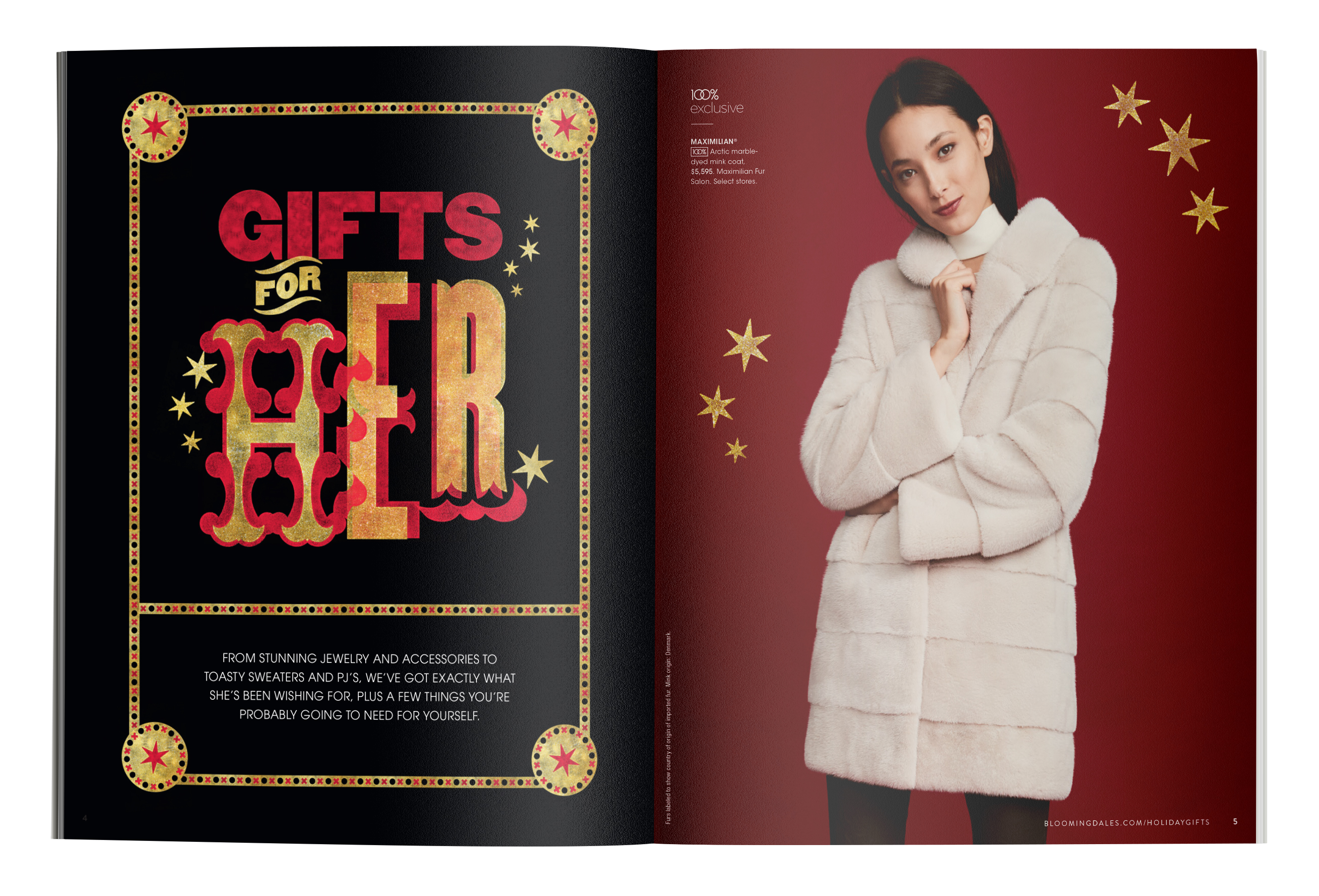 ---